How Do I Get Moving Quotes for the Next Move?  
Finding the right moving company in order to ensure that your next move goes as smoothly and seamlessly as possible can be daunting; after all, picking up an entire home's worth of belongings and transporting them vast distances is not something that you would want to take lightly. So just where do you start? Well, luckily for you, there are companies who specialize in providing accurate and detailed estimates for any residential or commercial move, so getting a quote for your upcoming relocation does not have to induce further stress. By understanding the basics of gathering quotations from moving companies, you will soon be able to make informed decisions about which services appeal best to your needs when it comes time for the big day!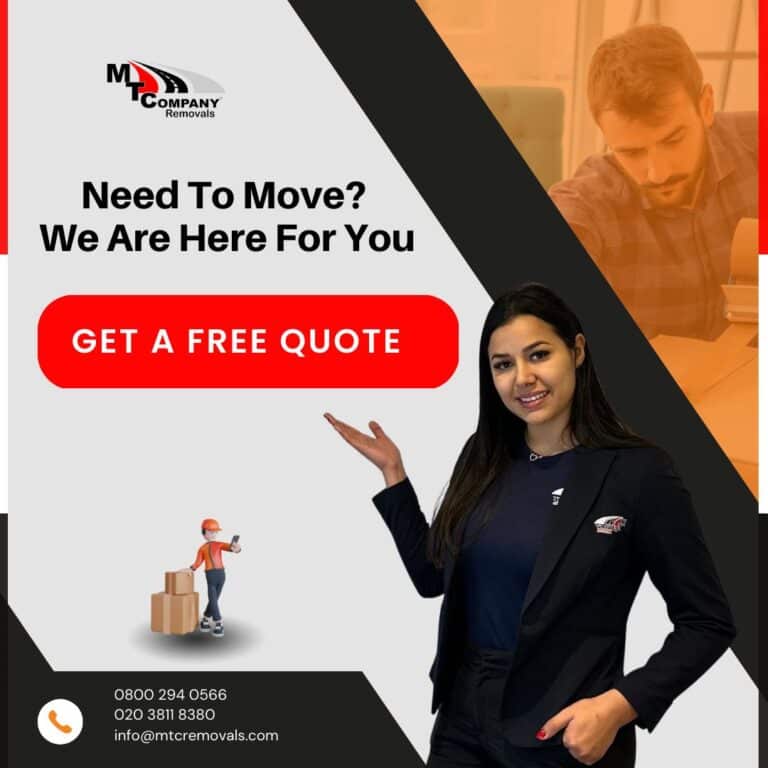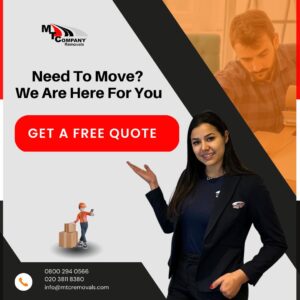 Research different moving companies – read reviews, compare prices, and consider any special services they offer
Moving from one place to another is a daunting task that requires a lot of planning and preparation. One of the most important decisions you will make is which moving company to choose. It's essential to research different moving companies thoroughly to ensure you choose the right one for your needs. Reading reviews from previous customers will give you an idea of the level of service you can expect. Additionally, comparing prices among different removal companies will help you find a cost-effective option. Don't forget to consider any special services they may offer, such as packing, unpacking, or storage solutions. With a little research, you can find a reliable and trustworthy moving company to make your move as smooth as possible.
Prepare an inventory of all the items you will be moving to get an accurate estimate of the cost
Moving can be a stressful and exhausting task, but it doesn't have to be. One way to ensure a smoother transition is to prepare an inventory of all the items that you will be moving. This includes everything from the largest piece of furniture to the smallest knick-knack. The inventory will give you an accurate estimate of the cost of moving, allowing you to plan your budget accordingly. Not only is it a practical step to take, but it can also be a fun activity as you rediscover forgotten items and reminisce about past memories associated with them. A comprehensive inventory is the foundation for a successful move, so take the time to create one and make your move as stress-free as possible.
If you're in the market for new insurance or services, it's important to take the time to compare quotes from a few different companies. By doing so, you can get a better understanding of what each provider is offering and make an informed decision. Thankfully, getting online quotes is now easier than ever before. With just a few clicks, you can have several quotes in front of you, ready for comparison. Take your time to read through each offer carefully, making note of any differences or similarities. This way, you'll be able to pick the best deal for you and your needs.
Contact movers to ask questions or discuss any special requests before making a decision
Moving is a stressful process, but it doesn't have to be. Contacting movers beforehand to ask questions or discuss any special requests can make all the difference. Take the time to research different companies and find one that suits your needs. Whether you have fragile items or a tight deadline, talking to movers ahead of time will ensure a smooth move. Don't hesitate to ask for recommendations or read reviews from previous customers. With a little extra effort, you can make your move stress-free and enjoyable.
Make sure all the paperwork is taken care of correctly, including insurance forms and other documents
Taking care of paperwork may seem like a tedious task, but it is essential to ensure everything runs smoothly. Insurance forms, agreements, and other documents contain crucial information that must be correctly entered to avoid any delays or potential problems. One small mistake in paperwork can have significant impacts on your future, so it is crucial to take care of all the details. Making sure everything is in order may take some extra time and effort, but it's well worth it to avoid unpleasant surprises down the road. With proper documentation completed and submitted, you can rest assured that you have taken the necessary steps to protect yourself and your assets.
Plan your move carefully by making sure your belongings are properly packed and labeled for transport
Moving to a new home can be both exciting and stressful. One of the most important tasks to ensure a smooth move is to carefully plan and pack your belongings. Packing your belongings properly and labeling them for transport can save you a lot of time and hassle. You don't want to be frantically searching through piles of boxes at your new home trying to find the essentials. Take the time to properly label the boxes and make a list of the items inside each one. It may seem like a daunting task, but it will be worth it in the end when you can easily find everything you need in your new home. So, plan your move carefully, and make sure your belongings are properly packed and labeled for a stress-free move.
Get A Guaranteed Price Quote Instantly – Professional Movers You Can Trust For Your Next Move
Moving can be an exciting process filled with the promise of a new home and new possibilities. However, it can also be incredibly overwhelming if you don't properly plan ahead! To make sure your move is as straightforward as possible, it's essential to do your research and get the right moving quotes.
Start off by researching different movers in your area and comparing their prices. After that, make sure to prepare an inventory of your belongings so that you can get an accurate estimate of the cost. Once you've got some online quotes from a few reliable Removal companies, contact them directly and ask any questions or discuss any special requests before making a decision. Make sure all necessary paperwork is taken care of correctly, including insurance forms and other documents for both yourself and the moving company – this step should not be overlooked! Finally, plan each stage of the move carefully from packing up to shipping out your possessions safely so that everything goes smoothly. If you're looking for an experienced mover who can take away all the stress of moving house, then look no further than MTC London Removals Company – they'll take care of everything with professional expertise!