What are the Average Removals Costs 2022 in UK?  
For some people moving their home is necessary to give a better life to the children and to live in the perfect environment. But sometimes people move near to their workplaces to save travelling time, and moving house is not something that we can wait for. There are many house movers all around the world who help people in shifting. Like the Best Moving Company in London the UK, East London, MTC London Removals Company . They provide the moderate and reliable rates even for long distance moving. Not even your house but they can move your offices on long distances smoothly. But in 2021 some prices have been rescheduled. 
What is the Cost of Moving House in 2022?
MTC Removals is a moving company that offers a wide range of services to help make your move as smooth and stress-free as possible. One of the most important services they offer is an estimate of the full cost of your move. This includes not only the cost of their labor, but also the cost of packing materials, fuel, and any other necessary expenses. By getting an estimate in advance, you can be sure that there will be no surprises on moving day. MTC Removals is just one of many moving companies that can help you with your move, but their experience and knowledge makes them a great choice for anyone looking to avoid the stresses of moving house.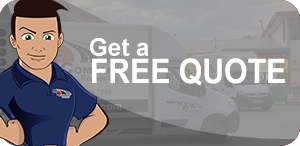 Moving Van Cost Calculator in 2022 UK:
The moving van cost calculators are available on the websites, online to calculate your hours, time, goods. MTC Man and Van East London also provide a moving cost calculator in 2021 UK to get an estimate of your items. In the UK, moving van services cost an average of £70 to £160. Depending on the items your price could vary. For a custom cost estimate based on your moving project simply get a free quote from MTC London Removals company .
How Much does a Removal Van Cost for a Day?
If you hire a Driver and Luton Van with Tail Lift  that holds up to 3500 kg, travelling for 10 miles will cost you roughly £75P/H per hour. This price is not included in your packing boxes and materials, or for a removal expert to help with your move. 
While it might seem like a cheaper option, removal firms are highly experienced, aiming to complete the transfer as quickly and safely as possible. Book your The MTC London Removals Company for removal quickly to keep your moving costs down, and pick the best day to move home.
Average Removal Costs 2022: 
In the best of times, moving house can be stressful. The first important way to mitigate this stress is to consider your removal costs, and instead make your move an exciting adventure. The average removal cost 2021 is £1,181, to move within the UK, according to MTC London Removals Company  .
This is the normal price you mostly pay to move  the contents of a three-bedroom house to a new home that has a distance of 50 miles.
Other expenses involving the purchase and sale of the average UK home, which also does not include a price difference between the two properties, are on average £ 7,770.99. The cost of removal only takes up about 13% of the overall total spending of £8,951.99.
Average Removal Costs When Moving Long Distance:
If your move falls outside the range of a local move, then the average cost of removals becomes even more difficult to calculate, all of a sudden. When you move around the country, the main thing to note is the way the final cost will be calculated. And then, once you are familiar by how easily the removal costs can be calculated, when you plan for your moving day, you will be able to take advantage of clever methods to reduce the costs.
What is the Average Cost of Removal Companies for Moving Long distance? 
Some cross country removals companies charge more but the question is whether they will offer better services than their competitor. But, MTC Man and van East London  provide the best rates for moving home and offices.
The average moving costs for cross country moves depend on a few essential factors which includes your moving distance, shipment weight, specialty items, and additional services.
The transportation cost depends on the longer the distance between the two homes, on long distances the prices will be high. However, you can not reduce the distance to save money so focus on the rest of the moving cost formation factors.
Weight of the shipment reduces the number of the items you are moving and your removal costs will be cut drastically too. This is the best cost-saving technique you can use to save your money. Move the items which you really need in future. And sell the old items and buy new one.Items that are too heavy like pianos, billiard tables, beds, wardrobes, fridges or antique furniture will increase the average cost of moving house.
In additional services it includes the items packed by professional packers or movers, they will charge extra for their service. The same charges will also go with extra services of dismount and mount of AC, furniture disassembly and reassembly, unpacking, temporary storage, etc.
The average cost vary on the moving of items of rooms you want to move, like: 
1-bedroom home: For a 1 bedroom flat or house, the average cost of removal is approximately £545. If you hire professional packers, expect an extra £200 to be paid.
Home with 2 bedrooms! The average cost of removal for a 2 bedroom flat or house is roughly £550, with an estimated additional £350 for packing services.
Three-Bedroom House! The average cost of removing a three-bedroom house is about £1200, while professional packing will cost you another £450.
Home with 4 bedrooms! The projected cost of moving out of a 4-bedroom house would be approximately £1550, excluding professional packing services of approximately £550. The above prices mentioned are just approximate for moving home. Because many companies can negotiate and reduce the prices by checking and weighing the item you want to move.
For the long-distance move only professional removal companies can calculate your specific removal costs. MTC Man and Van East London give the best affordable rates and free quotes for free, so you can estimate for long distance moves. You can use their removal cost estimator and contact them online from numbers provided on the website to get that all-important queries.You can even book MTC Man and Van East London online. 
You can easily compare the prices given by the other moving companies and MTC Man and Van East London Best Moving Company London before making your final decision. Do not make the mistake of looking blindly at the prices quoted, but try to see if you agree with the rest of the terms and conditions mentioned. Pay close attention to the extra services that are included in the quotes.
How Much Does a Removal Company Cost?
The average cost of a 3-bed house travelling 50 miles in 2021 for the UK removal business is approximately £1,181. This involves the dismantling and reassembly of furniture in your new home (£125), as well as professional packaging facilities and materials (£250).
Average removal costs when moving locally:
Here are a few things you need to know about the average cost of home removal for locals moving within the same city or moving to a neighboring city or county.
The average cost of removal will vary from city to city. For example, the average cost of moving to London will appear to be higher than the price in a smaller city away from the capital.
On an hourly basis, MTC Man and Van East London removal company pays, but they can also charge you a flat rate for an extra service. For hiring 2 men and a van, expect to pay between £60 and £70 per hour anywhere.
It will cost you extra money for each additional staff. For an extra person service, be ready to shell out around £30 – £35 per hour.
Moving Home Yourself vs Hiring a Removal Company:
MTC Man and Van removal company charge for a 2 hour minimum to stay protected from supermini moves that may not justify their time and efforts.
The standard costs of removal in the UK could end up being very challenging for you simply because your move to your house is special in terms of circumstances, features and challenges. Don't be tempted to calculate the cost of your removal by yourself! Instead, with the price accuracy you need, let experienced moving experts do it for you. 
How Much Are Packing and Moving Costs?
The average packing cost for removing a three-bedroom house is £550 . This requires 30 big packing boxes and the packing service's labor. The cost of packing and moving house will depend on how many things you carry with you, so the cheaper the transfer, the fewer packing boxes.
To support you with your moving, MTC Man and Van East London , UK provides a component or complete packing service. The service will include visiting your house before moving and packing your belongings professionally, loading them on to the van and unloading them at the new house.
Comprehensive insurance coverage: 
London Removal Services – We are ready to provide the best security for your belongings during the transfer, no matter what the size of the work. Removal Companies Chelsea To our customers' satisfaction, all the house moving services we provide are empowered with robust insurance coverage. Your precious belongings will be completely secure with us due to this comprehensive assurance. Call us now and Get your Free Removals Quote Today ! 0800 294 0566 | 079 0824 7249 | 020 3811 8380  | info@mtcremovals.com
Conclusion:
You may then ask for quotes from several London Removal Companies with a clear estimate of the average costs. You are ready to transfer, and ready to pay the best possible price for it.
Overall, though pursuing your move on your own can be tempting, but it is always better to hire a professional moving company . To handle your move and items efficiently, MTC Man and Van East London Removal Company have the skills and experience. When you hire a mover, it's easy to move a house.
helpful articles