Professional Packers and Movers East London 
Professional Movers are London based removal services specialists who can tailor your move to meet your exact needs. We are expert movers who pride ourselves in applying our unique professional approach to every aspect of the relocations we undertake. When planning a move, it can be surprising to learn of the full range of removal services that a modern moving company like ours can provide.
If you are moving your business or home, we will provide a free removals quote for an individually designed service to suit your requirements, needs and budget. Whether you need help with packing and transporting delicate item or dismantling and re-assembly of large pieces of furniture or equipment, we can provide the specific service you need. More than just another east london removal company, we can furnish you with detailed explanation and advice needed for a smoother move.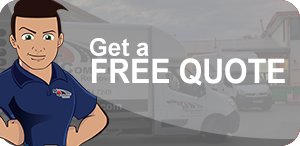 Movers 

You Can TrustUsing The Latest Packing Techniques And Quality Handling, We Ensure Your Items Remain Safe
From the moment you begin planning your relocation, through to the last item being unpacked at your new premises, we are here to help.
All our vehicles are equipped with the latest technology to make your move go without a hitch. The route will be error-free thanks to satellite navigations. You can expect the finish of your delicate items to be well protected by blankets during transportation. Trolleys and lifting platforms are used wherever possible to help speed the removal process.
Not all removal companies can offer you such a complete package of removal services. For example, we can supply you with the proper materials you need to pack your possessions securely. Professional Movers can provide all types of boxes and packing materials to ensure that your clothes, documents, furniture, electric devices and all other personal belongings arrive safely.
Free Removals. Virtual Surveys. Stress-Free Removals. Accredited Movers
There really is no limit to the services and facilities we can offer to help you make the move you want. We provide secure warehouse units, should you need to store your items for some period of time or in case your move takes more than one day to complete. We also offer relocation of your items across the European Union.
As professional movers, we train all our staff to understand every requirement and aspect of their role in our removal company. Nothing is left to chance. No detail is too small or too much trouble. Whether you are moving for business or personal reasons, Professional Movers can provide you with the complete solution for your relocation. Our combination of professional approach, well trained staff, specialised vehicles and a wide range of services makes us unbeatable as a removal service provider…
MTC London Removals Company offers a wide range of services including Dismantling & Reassembling..