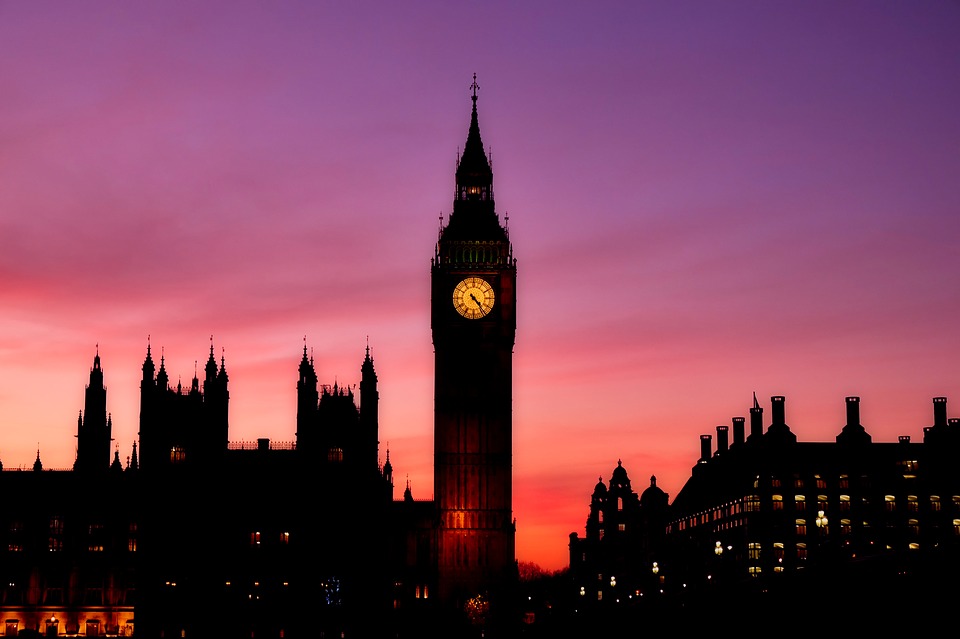 Affordable Areas to Live in London
It's no secret that London is counted among the most expensive cities in the world. So, if you wish to reside in the capital of the UK, you better prepare financially. However, there is always a bright side to consider when you plan a relocation to London. There are still affordable areas to live in London, where you can rent or purchase a property at relatively low estimates. So why not look more into it, and then you can start searching for professional London removals companies to help you with your relocation to London?
We consulted one of the best websites for collecting information regarding the best European places for life. This website,( MTC London Removals Company ) which is one of the top European removals blogs, helped us research the best areas for life in London. Given that London is among top European destinations that people choose when moving to Europe, we will show you where you can live comfortably on an average London salary.
What are the most affordable London areas?
In case you have doubts about your decision to move to London due to the price of accommodation, you shouldn't. House Movers London Because at the end of the day, London provides much more than it asks of you. Contrary to popular beliefs, it is a fast-paced culture. The job market is vast and it is quite diverse, which makes it ideal for a family relocation and life. In fact, the housing prices vary from one London borough to another. So there are still affordable areas to live in London where one can easily find a residence and still keep their account in the plus. So here are some parts of London for you to consider:
Bexley
According to many, this is most likely the cheapest area of London presently. To rent an average house in Bexley will cost you an average of £1,007 a month. Take into consideration that this is a couple of grands cheaper than the most expensive areas. And for those of you looking to purchase property, the average home goes for £235,000.
Bexley is located in South East London , which means that it takes you roughly 45 minutes to reach Central London. This is ideal for anyone working in the city.
Other than affordability, Bexley provides one of the best environments to bring up a family in London. The reason for this is in large part due to high-level educational opportunities. Most schools in this area are OFSTED rated as excellent/good.
Havering
Next among the most affordable areas to live in London is the Eastern borough of Havering. Tenants here should plan on putting away around £1,083 a month for an average house. When it comes to sale prices, it comes up to £253,000.
For those looking to commute to downtown London, the average time it takes is around 35 minutes. You might also be interested that this part of London is well-standing in terms of an active nightlife and shopping opportunities.
And as long as you are looking to invest in property, you will find Havering as a good long-term investment. The reason behind this is the development of the crossrail intended to bring the area closer to London. This is certain to boost property value.
Affordable areas to live in London
Sutton
Renters should expect to pay roughly £1,166 a month for an average household in Sutton. When it comes to real estate acquisition, average properties are priced at about £294,000. The area itself is located South West, on the very opposite side of London in comparison to Havering.
An area generally popular for all those that love nature, Sutton is home to picturesque green spaces and rolling hills. Thus it is only expected that it also enjoys one of London's lowest crime rates. A truly outstanding place to bring up a family and lead a healthy lifestyle. And if you are wondering about the commute, it takes you 45 minutes to Central London.
Most affordable places to buy in London
Bromley
Home to the one and only David Bowie, the place where he spent most of his childhood – Bromley truly is an inspiring place. The average Bromley home will cost £1,271 a month to rent, and around £341,000 to purchase.
The only place to come under both London and Kent, Bromley provides a homely town vibe, all the while offering a 15-minute jump to Victoria and Central London. An interesting trivia is that Bromley was voted as one of the happiest places to live in London. There are probably many reasons for this, good schools and countless independent shops demonstrating some.
Enfield
If you are looking for a good village among the most affordable areas to live in London, Enfield is the place for you. Renters in Enfield should expect to pay around  £1,285, and those wanting to buy should be looking at around £300,000 for a two-bedroom house.
Similar to Bexley, most of the schools in Enfield reach OFSTED's Excellent/Good status.
If you are worried about the commute to Central London, it is superbly connected as it is in close proximity to both Kings Cross and the M25. So if you plan on making daily trips to the city, you will have no trouble at all doing so. And despite this proximity to urban areas, Enfield managed to retain a village vibe. This makes it unique and ideal for any outdoors types.
Redbridge
#Cheapest London Boroughs to Rent
In comparison to the rest of the affordable areas to live in London, Redbridge is closest in proximity to Central London. Located on the Central Line, it is just down the road from the edgy Shoreditch nightlife. And we should not neglect to mention the proximity of Stratford, now newly developed thank to the Olympics.
However, this also means that living here comes at a bit more of a cost. Renting an average property would put you back £1,300 a month, and the price of buying a flat usually reaches £300,000.
Looking at the populace of the area, Redbridge boasts as a diverse community. In accord with London, 40% of residents come from ethnic backgrounds. In spite of its closeness with London, Redbridge is where the city meets rural Essex. And this can be seen in the leafy suburbs of Wanstead and South Woodford.
Croydon 
Last and farthest on our list of affordable areas to live in London, Croydon, still carries excellent transportation connections. For example, it takes you only 15 minutes via train to reach London Bridge, which is impressive. The average rent for Croydon comes in at about £1,309 a month and the price of the average flat costs around £280,000.
Croydon is an area which is exponentially developing as time goes by, with growth in both retail and technology industries, as well as playing host to start-up digital companies. Add to that the crowning jewel that is the Westfield shopping center (scheduled to open in 2019) and you've got yourself a solid investment.
Conclusion paragraph:
If you are looking for an affordable area to live in London, the options below should give you a good starting point. Keep in mind that what is affordable for one person may not be affordable for another, so use this list as a general guide and do your own research to find the best fit for your needs.
And if you need help finding an apartment or navigating the rental market in London, MTC London Removals Company can assist you.We have years of experience helping people relocate to London and we would be happy to put our expertise to work for you. Contact us today for more information.
There are a few different areas that are considered to be the most affordable places to live in London. One option is to look for apartments in Zone 3 of the city. Another more affordable area is Brixton, which is south of the river Thames.
You can also try looking for flats in East London near Hackney or Bow & Bromley by Bow , Bethnal Green  If you're on a budget, MTC Removals can help you find the perfect place to call home.
Find us in other South West London Areas:
Moving Companies in Hammersmith & Fulham , Brixton Removals , Hampstead Removals , Moving Company Earls Court SW5 , Clapham Removals , Vauxhall Removals , Removals in Stockwell , Moving Company in Pimlico SW1 , Chelsea and Kensington Removals London , Moving Service in South Kensington SW7 , South West London Removals , Barnes Removals , Putney Removals , Balham Removals Company, Removal Services in East Sheen ,