How To Pack up Your House To Move – Where do I Start Packing to Move House ?
Introduction:
It's finally time to move out of your old house and into a new one! But before you can do that, you have to pack up all of your belongings. If you're not sure how to go about packing everything up, don't worry – we're here to help. In this blog post, we'll give you tips on how to pack up your house efficiently so that the move is as smooth as possible. with this guide, you'll be able to get it all done quickly and easily. Read on for tips on how to pack up your house like a pro!!
Packing and moving can be one of the stressful things to experience during your lifetime. Whenever you're making plans to move, one of the most time-consuming tasks that also requires due diligence is safely packing all your belongings and doing it in a manner that ensures the moving truck from the house packing service company won't be waiting for you by the time it arrives.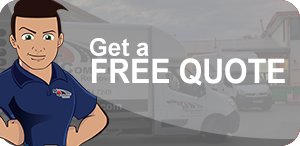 # How to Pack when you're Moving House
At MTC Removals Company, we are quite aware of how the situation can be tedious and overwhelming at times. House Packing and Moving Company ,When you are planning to move, you will need a house packing service, but how to prepare your house for the moving day is another thing that shouldn't be overlooked.
So in this article, we are going to bring you some of the best tips for moving house quickly. Keep your removal cost down the guide we have created here we help you to get started in packing up your home so the things you need to accomplish that purpose won't be overwhelming.
# Tips on how to pack your house to move
1.  Get a professional removal company
You don't have to give yourself much work when you can actually hire the professional services of a removal company. Yeah, you heard that right! The first point on how to pack for move is to look for reliable removal company like MTC Company Removals near you. They have the capability to surprise you and ease your stress. You may argue that you can simply call in some friends or hire a van to save money in the process, but you won't believe what professional movers can do to be of help to you.
And believe it; you won't be saving a single cent when your buddy drops your plasma tv on the tile floor or when you inadvertently smash the edges of your expensive furniture right on the door frame.
It's only the best house packing Service Company that can be of help to you.
2.  Weed out the unwanted 
Yes! There are things you really don't need anymore, and if you really want to have a stress-free packing, one of the tips for moving house quickly is to declutter things that you do not need anymore.
You need to purge, purge and purge even further. Select the necessary things you need, sell those that you do not want anymore, or donate to charity, and trash the ones that you no longer need.
Go through all your drawers and cabinet, including the ones you are moving with, and decide what to do with those things. Ones you are able to differentiate between what you really need and what you don't, packing your belongings would less of a tedious task. You will have to be brutal about this because packing offers the best time to declutter your belongings and keep things more tidy and precise for packing.
3.  Be the early bird that catches the worm
Yeah, packing takes time, and if you want to simplify the task, you have to be up from the bed and doing as early as possible. Once you have confirmed your moving date, then get started.
Packing your home for moving demands that you start early, and the obvious things to start with is items you don't use regularly. You can also start with rooms that you don't frequent.
Take a look at the garage, spare bedroom or the attic and start from there. Once you begin, you will discover the excitement.
4.  Pack using quality materials
Don't think you are going for a holiday, except you have supernatural abilities; a suitcase or a car will never be enough when packing. You are going to get a lot of boxes, there are many of them out there that you can get. Removal companies like MTC London Removals Company  can give you a lot of excellent packing boxes that will help you to get the best out of your packing task. The boxes would also come with correct packing materials.
Other things you will need are packing tape, zip tie bags, bubble wraps, and marker pens and labels.
All of these materials are excellent tips for moving house quickly and will definitely help you when packing your house to move.
5.  Ensure proper labeling 
One of the best tips for moving house packing is to label your boxes appropriately. It is very important and wise decision to label the packing boxes so you know exactly what items are in each of them.
Packing your home for moving requires writing on the boxes what items are inside, which of the rooms where they took, and or where are they are going to.
You can write short tags on the boxes or simply use crayons or colored markers/ stickers to help label and categories rooms according to items in the boxes.
Moving  Home learn ➮ How to pack up your life like a Pro
6.  Pack a great survivor board
The first thing you need to do is get the things you need first and pack them inside a clear plastic tub.
Believe it, this will really help you, and you will come back to thank us later. This is going to turn out to be your moving house survival box. It can include bin bags, a box cutter cutlery, paper towels, some mugs and the kettle as well as tea, milk, coffee, sugar, and milk. You will definitely need them when you're parched out.
And one more thing..never forget to pack some toilet papers. You know what it means.
7.  Pay your new area a visit
When you are planning on how to pack for move, you have to consider visiting the new place you have chosen for your home. You don't have to be a stranger.
Map out some free weekends in your schedule prior to packing your home for moving. This will enable you to get acquainted with your new area. It will also help you know how best to plan for your packing and also how to unload them by the time you arrive.
You can check out the local shops or the pub, and if you are lucky, you might even strike a friendship with some new folks and get to know your new neighbors before completing your move. You will certainly find it interesting when the summer set in and the Barbecue season rolls in.
Moving And Packing Tips To Make Your house Move really Simple
8.  Take photos
Get a camera (assuming you have one) or use your phone camera to snap the back of your television and such other appliances. This will help you to know and remember what is what, especially if you are the type that is not technology savvy.
Photos can also come handy when you have to set up your shelvings, ornament placement or any wall displays that require some form of technicality, as may have been demanded in your current home. These will help you to easily recreate the various setups and settings you loved in your new home.
9.  Keep the doors of your cupboards open
As you await your contracted house packing service, remember to keep the doors of your shelves and cupboard open prior to the D-day. This will allow you to see and know that you have everything you needed or ife you have overlooked or forgotten something important.
You can also do the same with other drawers in the kitchen or elsewhere in the home that you planning to leave.
10.  Create an inventory
Packing your home for moving requires you create an inventory. Creating an inventory will enable you to carefully organize your properties while making sure that nothing is lost or you are not leaving anything behind.
Although creating an inventory can be laborious, it is an excellent way to keep tabs with everything you've got as well as the entire organization process.
If you have hired a house packing Service Company to pack your belongings, you can consider including this into the entire agreement. It would be simpler for them to handle your inventory.
11.  Pack one room at a time
When packing, try to be orderly. Do not pack randomly. Your attention should be on one room first after which you are through, you can move over to another room. Most people neglect to do this, but when you do, it will help you to stay organized. It will also help you to direct you house packing service which box goes where, and all that.
It's a great tip on how to pack for move, and you should never neglect it.
12.  Put heavier boxes below the pack
Yeah, this tip might look obvious but is worth mentioning. When commencing packing, ensure that boxes with heavier items go below the entire packing boxes. This will safeguard other fragile and lighter boxes from getting crushed and damaging the items therein. Examples of such heavy boxes are boxes loaded with books or weightier furniture loaded in solidly built containers and inside vehicles.
These tips will help you a lot in avoiding damages as well as making the unloading process easy.
Final thought
Packing and moving from one place to another is always something that is frequent in the lives of most humans. The task can be stressful, but with the right tips on how to prepare your house for moving day, you can even make the process interesting and memorable.
That's what we at MTC London Removals Company offers. Place an order now and let's get you moving in the most convenient fashion.
Find us in other South West London Areas:
Moving Companies in Hammersmith & Fulham , Brixton Removals , Hampstead Removals , Moving Company Earls Court SW5 , Clapham Removals , Vauxhall Removals , Removals in Stockwell , Moving Company in Pimlico SW1 , Chelsea and Kensington Removals London , Moving Service in South Kensington SW7 , South West London Removals , Barnes Removals , Putney Removals , Balham Removals Company, Removal Services in East Sheen ,