Easy Ways To Make Relocating an Office Faster
Relocating an office gives one an opportunity to have a fresh start in their career or business. Below are some of the benefits an office relocation exercise can have for your company.
If you are currently weighing options on how to embark on an office relocation, it's very much likely that a big number of articles you come across and the advice you obtain lays out just how much stressful the experience is, and how many setbacks there are. However, relocating your business is an exciting, progressive time; and so should it be.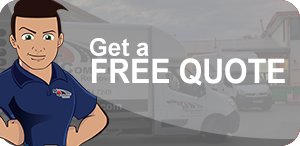 Relocating an office An Incredible Easy Method That Works for All
Office relocations can happen for some reasons ranging from company expansion to changing location. Whatever the reason, it should be a cause for celebration. From changing the interior design of your office to the implementation of innovative ways of working, office relocation companies can aid in giving your entire office a complete make-over and not just an aesthetic one. Shifting offices can startle a company into assessing it's ways of operation; it can prompt and stimulate performance; change the public, employee and customer discernment of the business; and also open up the different ways in which you can efficiently cut back on costs.
Office Relocation Guide:
Moving your office to a new location needs a great deal of planning and decision making. This Guide has been set up to enable office relocation to run smoothly, so your business gets the best possible head start in the new office.
Your office move will need to be overseen by a responsible and efficient individual within your company who is a great organizer, knows the business and has a set goal of the office relocation.
Choosing an office space is a key factor in determining the complete success of your office relocation. If you select the wrong space, it can give a negative impression to clients and reduce productivity and general staff morale. Make an Office Space checklist about what key features your new office space should have and prioritize them. Make sure your office should meet your needs and satisfy almost all your office space requirements.
An office move can be a headache and a costly project. It will most probably break your bank if you don't plan your budget in the right away at the outset. Make a Moving Office Budget Planner to facilitate your moving office expenses and manage it as the move project progresses.
Contact local Real Estate Lawyer who is vastly experienced in representing tenants moving office and analyze all the legal factors affecting your relocation. In general, they'll need to set up a draft of the Office Lease and ensure it considers the appropriate terms that will secure your lease and tenure in your new office.
Pay Attention to the Design of your new Office Space
The design and relocation of your new office space can affect your business efficacy, improve working processes and give a good lasting first impression to all clients. Ensure you use a top-notch Office Design Team who will advise you on the right qualities your new office requires.
Office Relocation Checklist
Moving an office is a time-consuming project that needs superior organization and preparedness. Create a checklist including the most common tasks to help you in moving your business. Here are some of the things to factor in:
Identifying and communicating floor plans

Furniture placement

Electrical/data/phone configurations

Thoroughly clean all office equipment.
Physical Planning
Set up a floor plan of your current office layout

Draft  a blueprint of your new office location

Obtain  a proposed furniture orientation/office layout using the blueprint obtained

Get approval on the new layout
Teams
Choose co-workers to be team members of project teams.

Create a backup team member for anyone that may not be available

Set up a Computer Team to be responsible for all aspects of PC moves

Create a Testing Team to be responsible for testing all workstations
Below are some of the benefits that hiring office Relocation Company will have to your business.
Planning for a relocation
The earlier you begin planning your office relocation, the better for you.
By according yourself adequate time to either spearhead the move or oversee the hire of an office removal company, you won't feel coerced into making decisions or acting hastily. The more the experienced an office mover company is believed to be, the smoother your move is meant to be.
Enhances your brand
Offices are key when it comes to a company. You can distinguish whether they are young and quirky,
or more of traditional. Those strange to your business will learn a whole lot more about your brand from your offices.
Moving also gives you the chance to update your outlook along with your brand.
Implementing innovative ways of working
New methodologies might seem hard to implement in an old, stuck-in-the-mud office, but once you move, the possibilities increase.
If there are new theories and techniques you are deliberating upon, you'll be able to implement them before the interior design is laid down
Boosts Staff Morale
There's nothing like a positive change in environment to motivate your staff working more efficiently and maintain a positive attitude towards the company they work for. Communicate your plans about the new office to your staff; it will enable them to feel a valued part of the relocation.
Improved Collaboration & Communication
An office is a good ground base to evaluate how team members interact and communicate with one another. Your Office Space Planning Team will set up a floor plan which will necessitate a greater team engagement.
Reduces Operating Costs
Thi is the best time to analyze and review all your office suppliers, utility, and telecom tariffs to make sure you are getting the best value for money. Set up a full review of your current suppliers and compare with quotes from other available providers.
Upgrade to the Latest Technology
Businesses can take advantage of the office move as an opportunity to go upscale with the latest technology to facilitate operations more efficiently in the new office. Besides, it's much easier to switch to new telecom solutions while relocating to a new office, rather than installing a new system when everything is in place.
It allows for a better use of space
Relocating to a bigger office space facilitates a more productive environment and brings about the ability to improve and increase workloads and staff levels. Moving offices can be one of the easiest ways to reduce costs. In some situations, it is advisable, to relocate into shared office space rather than leasing entire premises. This solution ensures that businesses can share the costs of services such as reception facilities, therefore saving you money.
Proximity to Clients
Once you feel that you are not reaching your focus audience, or staff have to travel long distances to reach clients, then it ultimately implies that the client finds reaching your office a much inconvenient activity. Be accessible to most of your clients; a well strategically placed office could be an important factor in them preferring your business over the competitor.
Gives the company a fresh start
Office relocation can inject adrenalin into your workforce. For Many thanks moving companies , an office move motivates staff and improves company performance. If the new work environment inspires staff, they will be more productive and boost the brand.
It gives your business a makeover
Office relocation usually signifies that your brand gets upgraded and attains an upscale professional look.
First impressions are key and relocating to a new office makes it easier to win over new customers and retain old clients. Since most small businesses begin in basic premises, a new office space sends a message to clients that your company is growing.
Relocating in London can be a bustle. That's why it's wise to use London office removals company. A set of a skilled team of movers works consistently in the London Office Movers company commercial moving environment, spearheaded by experienced Team Leaders. An experienced team of movers in London will offer you with the best of their services for all your office moving needs.
They offer constant, high quality, inexpensive office relocation services, and secure storage for rental purposes in the United Kingdom.
They specialize in:
Office relocations

Factories & warehouses as well as commercial moving

Universities & libraries moving with static resistant material and bubble wrapping

Computers & electronic tools relocation the London office removal company offers safe packing and moving with pre-molded computer bags and computer trolleys

Workstations

The office removal company also provides services such as reconstruction and reassembling

They offer a complete secure storage for storing commercial goods

The company also offers inventory management services

Relocation an office and more….
Related Articles on Relocation an Office: