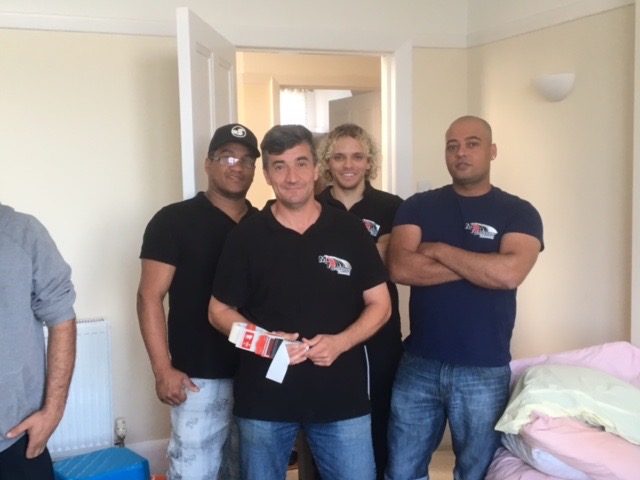 According to the WHO (World Health Organization), Covid-19 is an infectious disease caused by a coronavirus. 
The novel coronavirus (COVID-19) has stopped everyday life's regular routines globally. And while social distancing is the course of action to take until told otherwise, moving house is not always something we can wait for. How does moving during a pandemic work, though, and more importantly—are moving services even still available in Covid-19 Pandemic? Or many people thinking in this crucial time that can I move house in the CoronaVirus Pandemic?
Reading down the article, you will get to know some of the biggest questions about moving during the pandemic to help the process be as stress-free as possible. According to government rules, we all have to maintain social distancing, referred to as physical distancing. It is one of the best defenses against the spread of COVID-19. The WHO defines proper social distancing measures as requiring that you:
Stay six feet away from each other, besides from those who you live with

Do not gather in groups, public places, etc.

Avoid mass gatherings and crowded areas.
These measures are essential because many carriers of COVID-19 are asymptomatic, meaning that they are carrying—and potentially spreading—the virus without awareness that they have it.
Is House Moving Necessary in the Crucial Time of CoronaVirus Pandemic?
For many people, a moving date is not known and sometimes not fixed. If you have a lease ending or if you previously sold or purchased a home with an upcoming closing date, you must have access to the critical services that can allow you to relocate. While the government has ordered the temporary closure of "non-essential" businesses, moving is generally considered essential, and moving service providers are currently operating in all states.
If you do have flexibility in your moving date, consider waiting—especially if you are at a high risk of getting a disease. If you can't postpone your move but are concerned about exposure, an option might be to move with your vehicle or a rental truck, provided you'll be able to lift and carry all of your belongings.
However, in states where lock-down orders have been put in place, moving companies are so far considered to be important and are still in operation.
Can I move a house during a CoronaVirus Pandemic? 
Sometimes a move is unavoidable. But, if you have any flexibility in your moving date, you should better wait to relocate until social distancing measures have been lifted. If you do not have plenty, the next best thing you can do is work closely with your moving provider to learn what they are doing and what you should do—to ensure the safest move possible.
Health and safety are always a top priority. If you have pre-existing conditions such as diabetes and asthma or those over the age of 60, consider delaying your move. But, if you can find an alternative way to move, such as using your car, you can move.  
Can removal companies still operate during the CoronaVirus Pandemic?
Yes, at this time. The government also allowed the moving firms to continue their work by following Covid-19 secure SOPs. Among large moving firms, we have not seen any notable service shutdowns. That being said, decisions can be left to the franchise owners regarding closures. If you have already booked your move and have not heard anything, presume that unless told otherwise, your moving company is still offering services, but still call just to confirm it.
Guidance on Moving House During the Coronavirus Pandemic? MTC London Removals Companies
If you are concerned about moving for a shifting that is still upcoming during a pandemic and for which you have not scheduled movers, it is difficult to tell what will and will not be available in the coming months. For now, continue doing market research and specifically ask what steps are being taken when you reach out. 
Like regular handwashing among movers and no physical interaction between movers and customers, what has improved is most likely related to the customer experience sanitizing.
What About Storage Services?
Major storage companies continue to run operations in this critical time of Covid-19. However, you might be able to expect limited hours of accessibility and a reduction in the number of customers who can access their units at any one time. Storage companies should also follow proper hygiene practices, including sanitizing access pads and the requisite six feet or more of space between customer and customer and customer and employee.
Can I Still Rent a Moving Truck?
Trucks are the essential transportation and personal mobility needs while moving from one place to another with loads of home items. Again, the experience may be different since MTC Man and Van East London Uk have placed their physical distancing protocols. This means that you have to schedule pick-up and drop-off locations, online or over the phone, instead of in person.
How much would it cost to move home?
Unfortunately, there is no amount fixed; it depends entirely on what you are moving and how far you will move those items. That is why it is best to get a quote from the company to know the cost of what you will be moving to. It helps you to know the right time to use our facilities. For local removal with two men and a van with a minimum of two-hour rates, most removal companies charge from £60 to £85 per hour.
Does anyone have to Come to my Home to Provide a Moving Quote?
Many moving companies are now offering virtual surveys instead of visiting the home to provide you with a price estimate for your move.
Go to our MTC Man and Van East London Moving website, contact us through Whatsapp, email or call us directly and get to know our Covid-19 policy. In most cases, moving companies like MTC London Removals Company also set their practices for operating under the pandemic. If you have any more questions or concerns about the COVID-19 policy, contact us directly and discuss.
If a person is not feeling well, having symptoms of Covid-19, what Should he/she Do?
The first thing that you should do in regards to your move is to notify your moving company. Your moving provider must know about the potential risk for their workforce so that they can adjust the sanitization and social distancing measures they have already put in force.
Your health and safety, as well as the health and safety of your movers, are the top priority. Transparency is essential for keeping everybody safe, and in many cases, your movers will still work with you. In addition to letting them know if you suspect the illness among yourself or a family member, let them know if you are isolating due to exposure since the same risk-mitigating steps should be taken.
Wear a mask and gloves while packing, and sanitize any items your movers will be handled directly (you can use standard antibacterial wipes or sprays or make a homemade bleach solution). Try to have all packing done at least 24 hours before your movers arrive and storage boxes in a closed room. When your movers arrive, stay as far away as possible, and continue wearing your mask and gloves.
What Are Moving Companies Doing Differently?
The coronavirus pandemic is taken very seriously by relocating businesses. To that end, corporations worldwide have adopted protocols designed to protect their workers and their consumers. They include:
Following federal and local social distancing and sanitization guidelines

Conducting virtual surveys to provide forecasts rather than in-home surveys

Sanitizing trucks and machinery regularly.

To practice social distancing with customers and, as far as possible, between moving teams.

Wearing masks and gloves

Holding trucks with hand sanitizer stocked.
All these practices help to ensure that moving services can remain safely usable. For example, a virtual movement estimate gives you the same quote you would expect every time you hire movers without the need for anyone to enter your home.
How to Prepare For Your Move:
We often talk about how important it is to plan for your move, which goes double for a move during the coronavirus. You have to remain one step ahead to ensure that you have the right supplies (since you can't be running back and forth to the store) and ensure that you leave yourself enough time to pack and get ready for your movers.
To prepare for a move amidst COVID-19, be sure to keep the following steps in mind:
Contact the movers.

Buy all of your supplies in one go.

Clean as you pack.

Finish packing at least 24 hours before the movers arrive
Conclusion:
Being smart when moving during the pandemic requires following all of the standard pandemic rules and applying them to your move. Social distancing and sanitization requirements need to be upheld while moving.
Please stay safe during your move. MTC Man and Van East London will be updating the site with new moving regulations or changes to the industry as they happen, so check back if you have additional questions about what to expect.